For membership to The Key Leaders, The Key CPD, or The Key Safeguarding.
Go to

our registration page

and login.

Click 'View and invite colleagues' on the menu on the left hand side of the page.
If applicable, select whether you would like to view the leadership team or governing body
To invite, you will see a box with a link. Please copy this link and send it to whichever colleagues you'd like to register.

To remove colleagues, go down the list of registered users and click the 'Remove' button next to those who should no longer have access.
For membership of GovernorHub Knowledge or GovernorHub


Only board 'admins' can add members to your board. This is usually the clerk. If you don't know who your clerk/admin is, you can add a new member by adding their details into our free trial process and we'll sort the rest for you!

Are you the board admin?
If so, good news! GovernorHub is where you can access and organise any of your boards whether you purchase one or both of our governance products. Visit here, and select the relevant Governing Board/Trust Board area.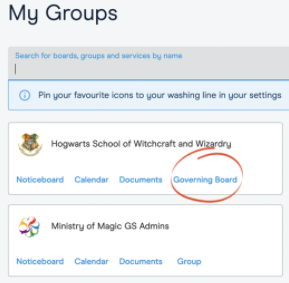 Then add members by clicking on the blue Add Member button and following the instructions.