The DSL or administrator will be able to view the results of staff at your school, you can have multiple admins at your school.
Once set up as an administrator you will be able to view the results of your staff. You can also grant access of this view to other users via this link.
To see these results you will need to go into your eLearning page.
You can find that by looking at this link. https://safeguarding.thekeysupport.com/elearning/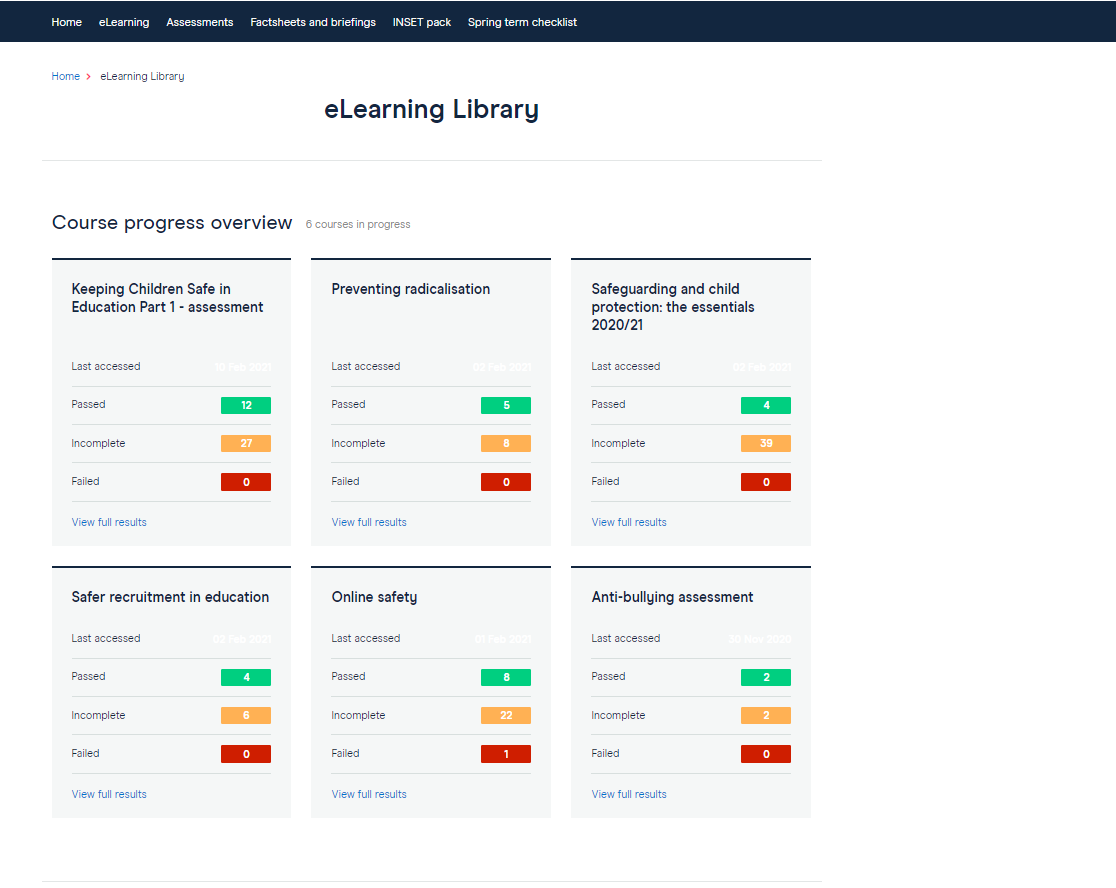 Under Course Progress Overview, f

ind the e-learning course that you would like to view. Example - "The Key's safeguarding assessment"

At the bottom of this box you can then click "view full results" to see your staffs progression.
If you don't know who your schools admin is. Ask us using the chat box, or email enquiries@thekeysupport.com and we can set this up for you.
If you have any questions please do contact us. We are available between the hours of 8 30am - 5pm Monday to Friday. - Give us a message.