To add staff to the Safeguarding Training Centre you will need to send the an eLearner invite.
You can do this through the eLearning modules.
Select the eLearning module you would like staff to complete and then click 'Send Invites'.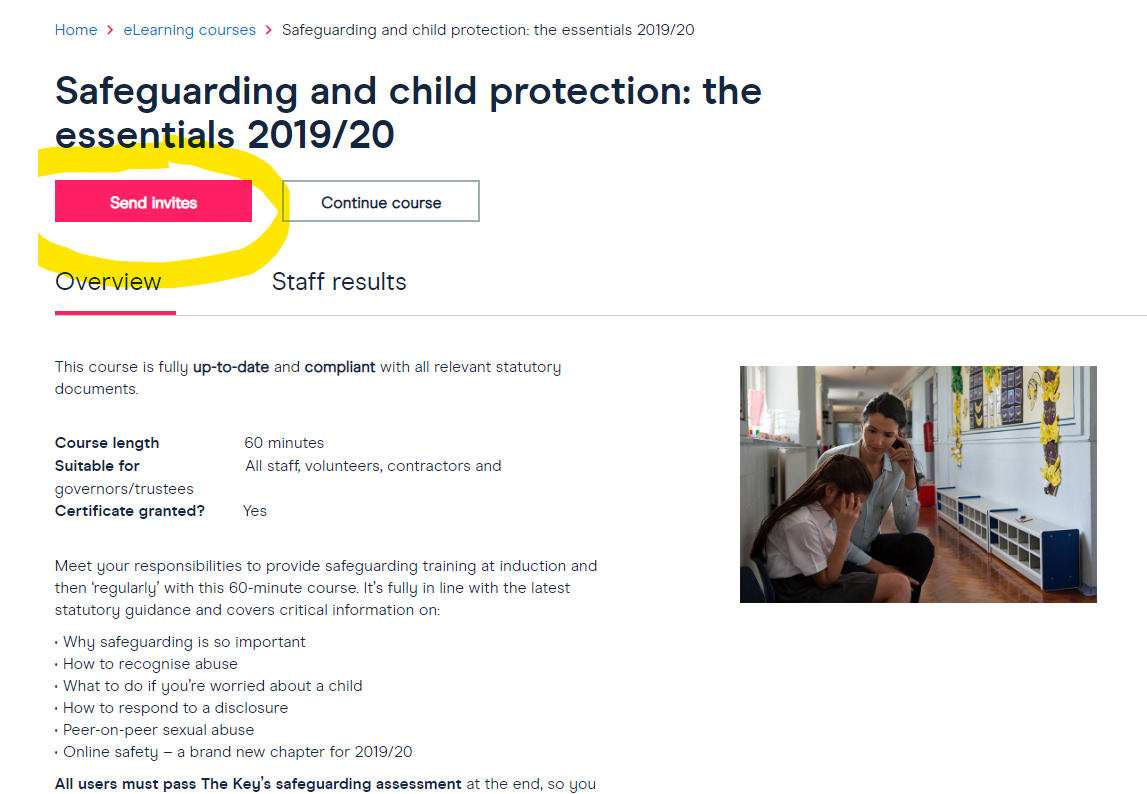 To note: With an eLearning profile staff will only be able to see the eLearing modules and will not have access to the rest of The Key.