The DSL or administrator will be able to view the results of staff at your school.
The DSL will be the member who originally purchased Safeguarding Training Centre.
Administrators can then grant access to other users via this link.
Once set up as an administrator you will be able to view the results of your staff.
To see these results you will need to go into your e-learning page.
You can find that by looking at this link. https://safeguarding.thekeysupport.com/elearning/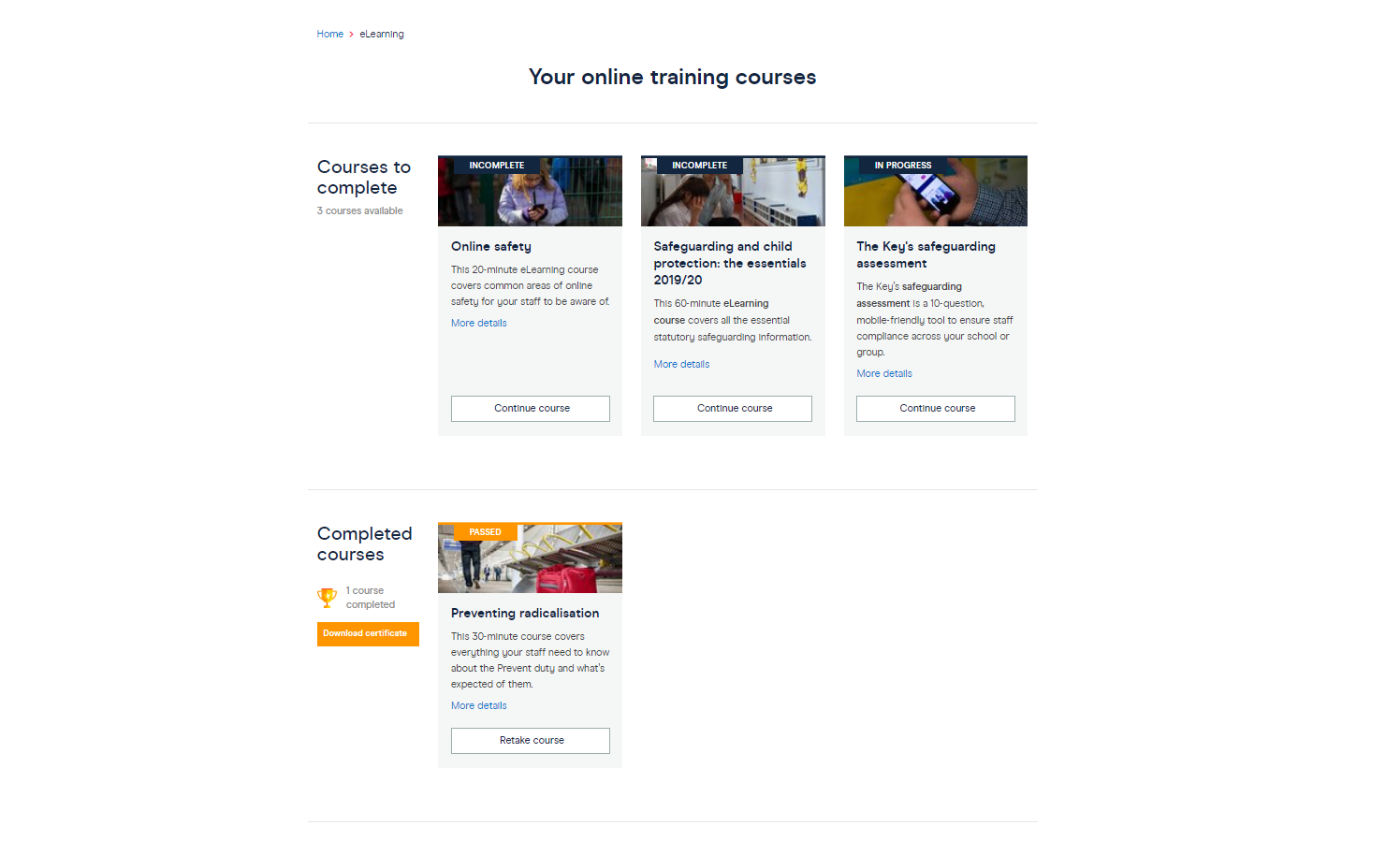 Click the e-learning course that you would like to view. Example - "The Key's safeguarding assessment"

You will have two options.

One will be an "Overview" of the course.

The other is a button that says "Staff Results"

When clicking "Staff Results" it will take you to a page where all your staff results for that e-learning course can be viewed.